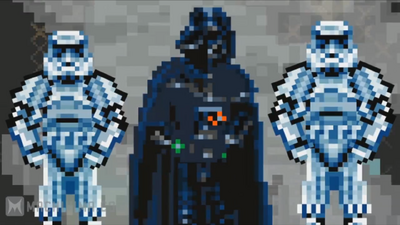 The War story arc is the second story arc in Season 3. It follows the Casino Zone story arc, and consists of the episodes "The War: Part One", "The War: Part Two", and "Wrestlemania". In "The War: Part One", Darth Vader breaks into the mob and challenges Sonic's gang to a Family Feud. In "The War: Part Two", Darth Vader goes against Sonic in Family Feud and loses, and while trying to kill Sonic, he dies when he gets thrown into the Family Feud Core Reactor by Dominic Wilkins. In the epilogue, "Wrestlemania", the girls fight over Sonic after the party for winning Family Feud.
Ad blocker interference detected!
Wikia is a free-to-use site that makes money from advertising. We have a modified experience for viewers using ad blockers

Wikia is not accessible if you've made further modifications. Remove the custom ad blocker rule(s) and the page will load as expected.